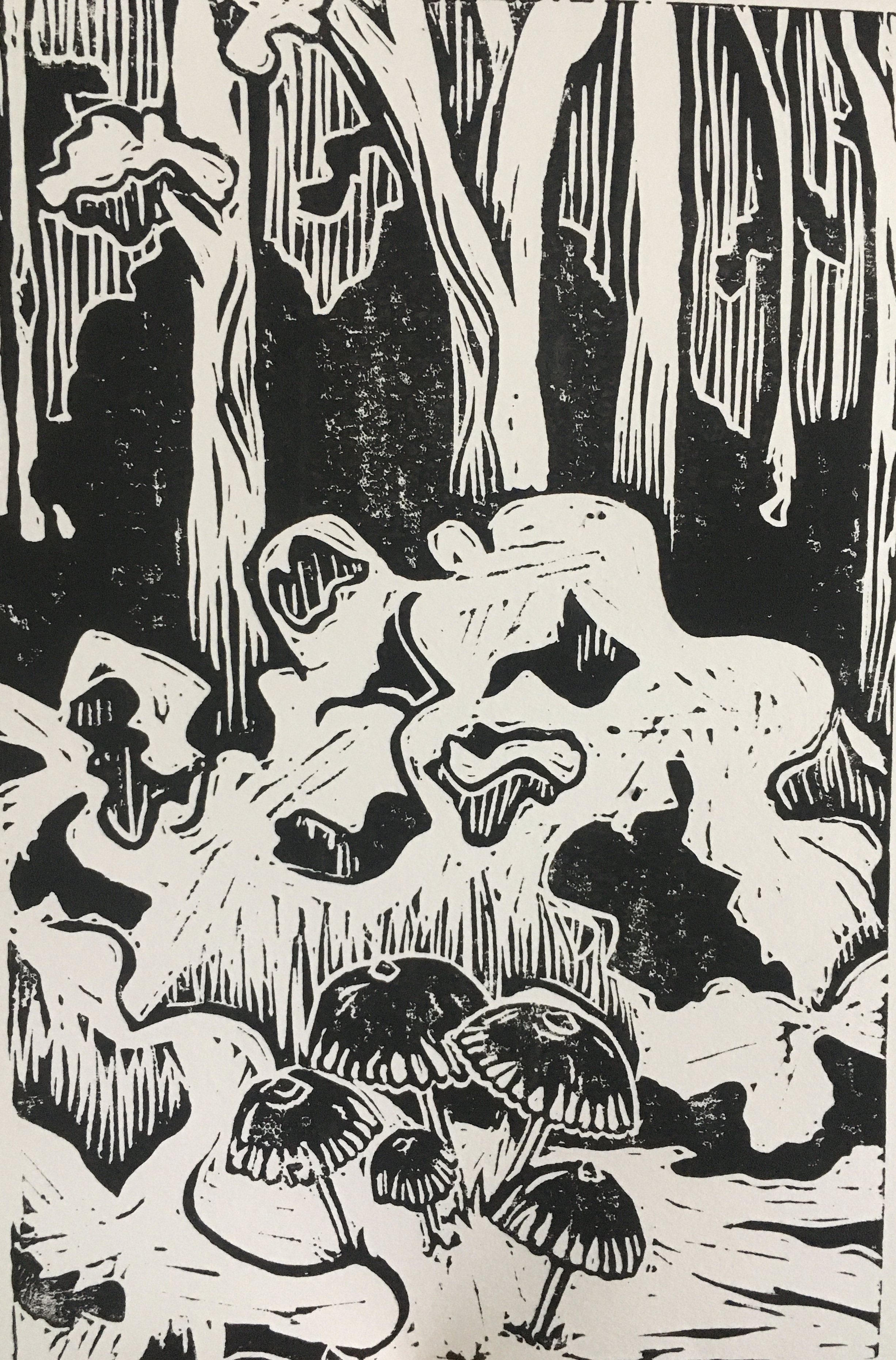 Grisette, drawing
Pencil on paper, 2020.
I found this Grisette when walking in a coniferous woodland in Scotland. Drawn from life, this quick sketch shows one mushroom (Amanita Vaginata). The cap of the Grisette mushroom is dark grey at the centre, lightening with the striations that push out to the edge.

This mushroom is easily confused with a deathcap, and so should not be forgaed for!